You might call this room a living room, but we are not a formal family, so for some reason, we call it the "front" room.
When I bought my home about ten years ago, it was not an open floor plan.  Once you entered through the front door, the room I'm referring to today is on your immediate right and then it moved into a formal dining room and through a doorway to the kitchen. That floor plan lasted only 4 months.  I had walls removed and changed the lay-out to function for our family.  At some point, I will come across photos of my home in its original state and share but it's not pretty.  But for today's purposes, let's talk about how I updated it for fall and a few transitions along the way.
This is how it started.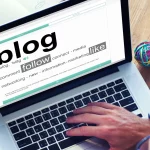 Actually, it had carpet and then when the floor-plan changed ten years ago, everything was tiled. Notice that the curtains do not go up to the ceiling – check out the tile countertop.  It was a starting point that has gone through a few upgrades since then.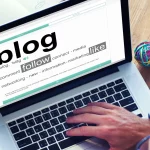 Like it? I LOVE this couch.  It's a Craigslist score for $200.  My kids hated it and six months later, I sold it on Craigslist for $200. l wish I kept it.  The coffee table was also a Craigslist find for $40.  I transformed it and will show you what I did another time. The linen slipcovered slipper chair covers an Arhaus Furniture store sunflower print.  That chair has now been moved to the family room.  The rug is from Dash & Albert and I love it for summer.  The mirror was a garage sale find that originally had broken glass and I had replaced for $50.  The 2 sconces are from an antique mall and are now in my home office.  The silver end table is from I O Metro Furniture store and has remained.  I always look for airy pieces that have some openness at the bottom and glass or light colors for the top.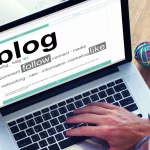 I found this beautiful creamy leather couch which is incredibly comfortable at Macys a couple years ago.  However, the leg was broken and it was in the clearance section.  My  brother-in-law repaired it and I type this blog post as I sit upon it.  Please excuse the blurry photo which was taken well before I considered blogging.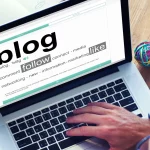 Here's the Front room ready for summer.  The chest of drawers was part of my master bedroom set, but I hate match-matchy furniture so it had to be split up.  I love its functionality as it stores dvds, cds (which are all on the I-Phone anyway) and other misc. electronics and games.  The gray topped stool on the left is vintage and now the nearby kitchen tiled countertop is granite.  The tile floor still remains in this photo but last year it was completely replaced (actually, covered) with a dark mahogany bamboo floor as was the entire first floor.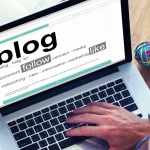 You can see just a touch of the floor in this photo, but you will see more in upcoming rooms. I love the wood flooring except I will admit that it is a bit difficult to keep clean.  At first, I was one of those people you hate.  I made you take your shoes off at the front door.  This lasted about 2 weeks.  Now, I really don't care.  I have kids.  I used to have a dog. I work. Friends and family visit and we eat so we have to live in this space and I don't have the time to mop it everyday.   So if you come over, you are going to see some crumbs and footprints.  Do you really care?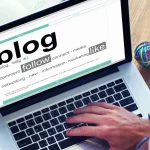 The Front room was perfect for Lily's 11-11-11 11th birthday party. Have you ever emptied a room of its contents (that sounds kind of gross) for a party?  Why not?  In certain instances, it's an excellent option.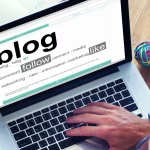 At this point, this room arrived to autumn.  Cozy, warm, rich tones, monochromatic, sit back- and -relax room.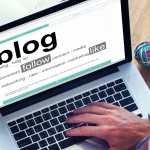 I recently purchased this gray chair from HomeGoods.  It is incredibly comfortable and will look beautiful in this setting year-round. The gray and white striped throw is from West Elm and the blue and white striped Dash & Albert rug was replaced (only for 1/2 the year) with a sisal from World Market, bought on sale for less than $100.  As this room has little pattern, texture is key.  Texture came in via the rug and pillows. Shine was incorporated in multiple ways, including the chair pillows.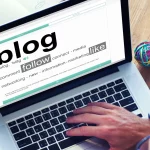 And more shine and texture through the couch pillows.  The leather couch sits below a large seashell mirror I made.  I tried to pull out the shades of the shells into the pillows, i.e. grays, creams, browns. This feature wall was wallpapered with a beautiful creamy silver tone-on-tone floral. As this room is adjacent to the subway tiled wall of the kitchen, it needed to have a calming effect, especially with my eclectic style.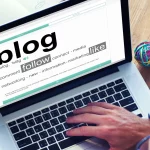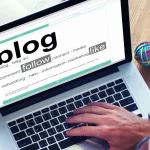 Additional shine and texture are present in these silver and wooden candlesticks found at World Market, as displayed on the round marble coffee table.  The marble also contains veins of gray and white color tones which are carried throughout the room for cohesiveness.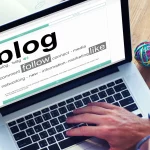 I found this old wooden level at an antique mall for about $25 with the express purpose of placing it between the two windows of this room.  Perfect wood tones.  It's unique and unusual — my stamp.
I was uncertain if I would change out the white cotton panels purchased from Pier One a few years ago.  Perhaps some pattern?  I decided not to do this as my Christmas decorations tend to be white and shiny and will be out next month (OMG!)  I saw a wonderful idea on another blog,  The Turquoise Home, about painting curtain panels. Click here for the beautiful photos and tutorial. You will love how beautiful they are.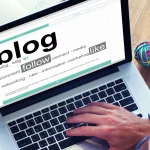 I'm very happy with this autumn nature tableau that I created for the chest opposite of the couch.  Before I renovated the basement here and here, the flatscreen television was in the location of this golden mirror.  The mirror previously hung on a wall in the powder room.  I am constantly rearranging furniture and accessories in my home.  It gives them new life and so much less expensive to shop from home. But, I miss the television here.  We'll see how long this arrangement lasts.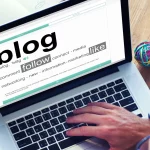 That basket of mini pumpkins formerly contained creamy seashells.  The gray pumpkin was my Trader Joe's score.  I prefer fall decorating with items found in nature — pumpkins, gourds, apples, berries, twigs, wood, etc.  I considered painting some pumpkins gold but haven't had the opportunity yet.  Check out this post here from Homey Oh My!  for an easy pumpkin painting tutorial and great photos. I can see this happening in my home.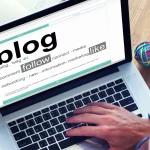 This is one of my favorite moments.   The glass end table displays an antique silver box which contains a single seashell. It's even prettier with the effects of age and tarnishing.  I thought of my family of three when I bought the gray birds — Mom and her kids, although it may seem pretty sentimental now, with a son much taller than me.  (I am sentimental – yes).  The  seashell photo frame holds a lovely photograph of Max and Lily on a Florida beach several years ago.
Next spring,  all I have to do is swap out the rug, pillows and flowers!  Everything I did, with the exception of the pumpkins and mums, will remain for winter.  It will be a beautiful backdrop for my Christmas decorations.  Check back next month for  Christmas updates. One of several trees was placed in the location of this beautiful, plush gray chair.  It will need a new spot for 2013.
I love October!
Dana
Please take a second to enter your e-mail address above to subscribe and if you'd like follow me on Pinterest, Facebook, Instagram and Twitter.
Related Posts via Categories