Happy (Black) Friday!
I hope you had a wonderful Thanksgiving.  Check out my Facebook Fan Page here or my Instagram account here, for some more of my photos.  We had over 61 people for dinner at my Aunt and Uncle's and yet were missing several.  Beautiful day with family even if my diet went down the drain.
I have rarely shopped on Black Friday as I prefer to work on my home Christmas decorations but this year my daughter and I made a stop to Target after midnight for one purchase and we were pleasantly surprised that it wasn't packed and had what we were searching for at a great deal.  On top of that, we were able to see my beautiful young cousin, Meagan , who was busy working.
So, today, I can officially discuss Christmas.  Yay!! I love Christmas.  I love the meaning, of course, behind it, but I also love tradition and especially the time spent with my kids.  I discussed here how I enjoy Christmas decorating BEFORE Thanksgiving because I like to get a head start on many projects and enjoy the process.
Do you remember when I shared photos of my basement recreation room here and here?  You know what that means?  I HAVE A SPACE FOR ANOTHER CHRISTMAS TREE!!!!!  My family and friends are laughing hysterically as they read this because they know I can never have too many trees.
Some of my Christmas trees are themed and the major one is not.  I decided to do a semi-theme for this space, mostly because, well, I could.  I'm a big believer in everyone's own unique, personal style.  Look at my photos for inspiration for YOUR family.  At the end of the photos, I'll share some great tips and new ideas for a tree like this one.  I'm only sharing Tree #1 today.  More to follow in the coming week.
This particular tree's goal was to be happy, whimsical, and colorful in shades of the room– turquoise, blues, red and white.
I'll call it:
My Whimsical White Tree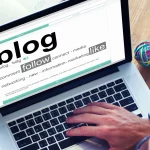 Purchased a slim white tree from Hobby Lobby with a 1/2 price coupon for $35.00.  Placed in a vintage turquoise 1/2 barrel I SCORED from an antique mall last month.  Placed in between the snack bar and the craft room.  Makes me so happy.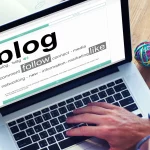 Love, love, love this turquoise metal barrel.  I filled in the top of it with white netting which cost about $4.00 total from JoAnn Fabrics with a 40% off coupon.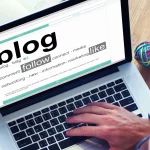 The colors are gorgeous in front of the vintage turquoise wall map.
I found this beautiful ornament when I visited the beautiful vintage chic boutique, The White Rabbit recently (link).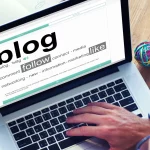 Here was my thought process behind this tree adornment.  Let's talk also about how we can make it work for YOUR room.
Slim tree at a discounted price fits the space without crowding and  also fits the budget – make it work for your space
Something unusual to place it in — you could use a bucket, pot, etc. Be certain to allow for tree base size
Fill in the space at bottom of tree  & top of barrel — get creative
Whimsy achieved with pops of animal ornaments mingled with others to match the surroundings, i.e. popcorn
Spread color throughout the tree – red is the accent color here
Add dimension – verticality of red tear-drops (pkg. of 12 found at HomeGoods for about $7.00)
3-D effect achieved with placement of vintage balls in center of tree and at end of branches
Mix of old and new — start with what you already have as I did with my vintage ornament balls (collected year-round)
Sparkle and shine via lights and ornament sheen – don't use all wood ornaments in your own tree if you want light
Fun tree topper — have a child make one or do as a family project. Be on the look-out at vintage stores.
Incorporate meaningful – Chinese lantern for us; the viewfinder toy-like ornament; a couple photo ornaments
Your theme can also be a semi-theme… due to color choices or family and your children's age preferences.  When my now grown son was younger, he had a sports themed tree.  And being the big St. Louis Cardinals fans we are (want to read about our World Series fun here?), we mixed in quite a bit of red with cardinal birds and then it didn't matter that the rest of the sports ornament collection wasn't cohesive in color or design. Adding just one key element throughout your tree can make it cohesive – either in color or ornament theme. And beyond being COHESIVE (that word again) ultimately, your tree or trees just need to make you happy.  Who really cares if you add a purple ornament to a red tree if it was one that your little girl made for you in pre-school.
Tell me in the Comments below if you have a theme and what it is?  If no theme, share, too.
Here are links to scout for similar ornaments as mine:
The White Rabbit – turquoise ornament and many other vintage-inspired decorations
West Elm- sisal bird ornaments
Pottery Barn – Asian lantern ornament
Pottery Barn – Bottlebrush Dalmation ornament
(*I have no connection with any of these — just offering to make it easier for you to locate.)
Related Posts via Categories