Hey.  How is everybody doing now that it is officially December and Christmas planning, decorating and inspiration are on our minds?
Gosh, you are going to think if you walk into my home, that it will look like a museum with all of my prodding to visit an antique mall, flea market or vintage reproduction shop.  It's really not, I promise you!  It looks new and modern and fresh, but somehow it's done with a lot of old stuff.
This is leading me to share another project done with something old, although I prefer the word "vintage."
A couple months ago, I visited an antique mall and found this old crate full of metal letters.  The price was less than $3.00 as there was a 20% discount for anything in this booth.  I really didn't know what I wanted to spell.  Each time I thought of a word or a phrase, a letter was missing.  I wanted to find "Wash" to put under the powder room vanity mirror but missed a couple of the needed letters so settled on our family's last name.  Love it.  I affixed it to the wall with mounting squares that you would hang lightweight frames to a wall, available at any craft store.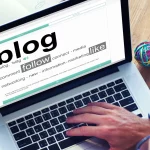 I liked this project so much that a week later I was back in the store and played around with Christmas phrases, having no idea what I would do with them.  I love to be creative.  Love it! However, I am so-so at actual d.i.y. craft projects.  But I didn't care.  I would think of something.
And here's what I came up with …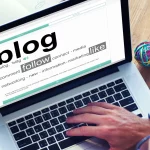 Using a canvas board, cover it with fabric of your choice.  Here, I used bleached burlap that I already owned.
It would be easier to use a staple gun, but mine wasn't going to cooperate today, so I used fabric glue. I'm still peeling glue from my fingertips.
I then trimmed the edges with thin, velvet turquoise ribbon.  I shared this find on Instagram because they had gorgeous ribbons this week and in turquoise! Rarely!  Also, red, silver, gray, etc.  Do you follow me on Instagram (click here) and you will.
I glued the ribbon but thought adding some thumbtacks to it would keep it in place and add a little something to it.
Finally, I affixed the letters to the front of the canvas, using the same adhesive mounting squares I mentioned above.
I then hung it in my powder room, so that my guests could laugh a bit when they were visiting.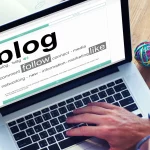 It's not perfect.  The letters could have been spaced a bit better, but I really don't care.  I'm happy as is.  Embrace imperfection.
But wait… You are getting another d.i.y. project because this time I had some other letters purchased not from an antique mall (can you believe it?) but from a vintage market filled with shops that my friend, Julie, and I loved but kept saying we could make ourselves for less money.   Julie is much better at d.i.y. than I am, but I had fun trying.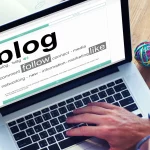 This project was even easier than the "Ho Ho Ho" sign.
Purchased a frame from Hobby Lobby, using my 40% off coupon.  About $10 total.  Wanted a rustic barn wood  this time.
Instead of fabric, used red and white striped wrapping paper that I affixed to the cardboard of the frame. This will make it easy to switch next year as I will probably change my Christmas color scheme again in 2014. Store the frame glass somewhere for another project.
Use the mounting squares to affix "J-O-Y" to the wrapping papered cardboard of the frame.
That's it!
This one went on my family room's fireplace mantle.  I'll share that area another day.
Wait!  One more little project to go…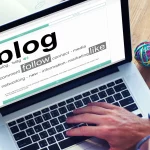 I had a small canvas in my supplies and covered with the same burlap fabric.
Added a letter "H" to the front for a family initial.
Trimmed in turquoise velvet.
Placed on barn wood shelves in a corner of my kitchen, tucked in with the seashells, found glass bottles, and tiny vintage Shiney Brites.
I also had fun with PicMonkey.  Have you ever tried this free photo-editing website?  I use it for everything now.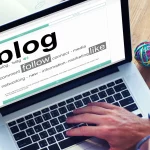 This photo collage has a snow effect overlay.  I love this little corner.  It's a result of one piece of barn wood purchased at an antique mall for $10 and then cut into equal thirds and hung with inexpensive white brackets.  The beach-themed vignettes are there year-round and I prefer to just add a few seasonal pieces to it instead of storing it for Christmas.  How do you like my "H" leaning against the wall?
I'm about to work on one more small framing project and will share soon, maybe via Instagram.
I finally finished decorating for Christmas (although I'm never finished) and look forward to sharing more suggestions and inspiration with you.
In the meantime, today I just found this beautiful Christmas Housewalk for 2013 with several other bloggers.  Wow — they have so much to share and if you are in need of more inspiration, get something to drink — Baileys in Hot Chocolate? — and relax while you check out their homes.  They share kitchens, dining rooms, entries, family rooms and more – all decked out for Christmas.  I still haven't finished going through all of their homes. If you start with the following link, Jennifer Rizzo's, she will guide you to the next home to visit:
http://www.jenniferrizzo.com/2013/12/welcome-to-the-2013-holiday-housewalk-day-1.html
I love December!
Don't forget to follow me on Instagram here:  http://instagram.com/danaschocolateandsunshine
Related Posts via Categories