Hi, Chocolate & Sunshine Friends and New Friends of The White Rabbit!
I recently highlighted a beautiful vintage chic boutique in St. Louis, Missouri, called The White Rabbit here.  I won't repeat myself other than to summarize that it's a lovely family-owned store that Angie and Lindsay Mathey have created as a must-see visit for your shopping adventures for your home, baby or grandbaby or yourself with jewelry and other accessories.  Please take a look at the above link as I shared several photos of the beautiful Christmas vignettes they created.  I have been an avid fan for many years and have many of their pieces in my own home (I just started blogging, so had nothing to do with that — just a pure love of The White Rabbit).  I'll share all of their contact information again at the end of this post.
Why should I repeat myself with another highlight of this shop?!  After all, it's Christmas season and I have copious amounts of Christmas decor, entertaining and baking suggestions to share yet this month.  I've already shown my basement recreation room's white tree done in turquoise and red here.  I just posted my serene white feather tree here.  And, I have at least 2-3 more trees to discuss on top of everything else.  So if you are new to Chocolate and Sunshine, please enter your e-mail address in the subscription box above and you won't have to search for upcoming posts.  They'll come to you.
Happily, The White Rabbit contacted me recently and would love to provide a Christmas Giveaway to One Lucky Reader!!!!
I'm so excited that one of you will have the opportunity to add this to your own home's Christmas decorations this year.  But, before I share the contest, take a look at some of the other beautiful items awaiting you inside The White Rabbit for your upcoming shopping trip.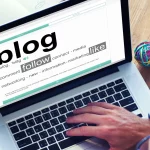 Preserved real boxwood wreaths are available in several styles and sizes and are very popular with their customers.  If you'd like a custom bow to adorn it, just ask them as they have beautiful ribbons available for a minimal cost.  The "Joy" ornament, at $6.00, is a sweet final touch.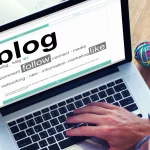 There are several sizes and varieties of their new, USA-made, magnetic note boards.  Prices vary. I could use one in my office, my craft room, my kitchen and my daughter's room.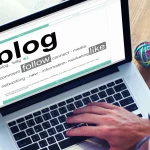 These paper table runners which are also sized as placemats, are stocked in various designs including chevron, tulips, etc.  They have a tough time keeping this black chalkboard style runner in stock.  I believe they will have more on hand, at some point soon. I'd really like to be first in line for this.  In my post on The White Rabbit, we discussed their use as original and fun gift wrap! Check out more photos there.  *Note that vintage Mason jar filled with glittery gold ornaments.  Sweet idea.
So you've done some window shopping today and are ready to win something beautiful, right?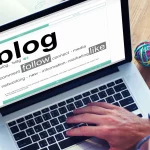 Would you like to win this beautiful reproduction of a vintage barn?
It's 15″ wide and 12″ tall and made of paper pulp with tiny bottlebrush trees and wreaths in front of a white barnlike structure.  The windows are clear so that light can shine through.  It is ready for winter with mica snow covering the front and the little barn-door.   A small light comes with it and can be attached to the back of the building.  This beautiful lighted barn normally sells for $75.00 in The White Rabbit.
There are many ways to win.  Pick one or all.  Each selection equals one entry into the drawing which will end at midnight Central Time Saturday, December 14th.  The winner will be announced on Chocolate & Sunshine's blog and social media accounts as well as The White Rabbit's. The winner and delivery is limited to the continental USA.  (Sorry to my wonderful readers from out of this country. Delivery would be prohibitive.)
Here's How it Works:
Follow any or all of the following social media options and tell me in the Comments which you have done.  If you are already a follower, please note that as it will still count.
***Your Comment on this Blog, Chocolate & Sunshine, indicating which blog or social media accounts you follow is your ONLY ENTRY into the blog. The more you follow, the more chances you have to win! You can have from one to seven chances. But, you must leave in the Comment section at the end of this post.  It does not count if your comment is on Facebook, Pinterest, Twitter.  You can only follow each social media outlet once, of course.
If you did every single option above, you would never miss a post of Chocolate & Sunshine, including upcoming giveaways, holiday inspiration, home decorating ideas, and updates on local activities as well as anything to do with chocolate.  You would never miss a notice of a sale or the arrival of beautiful new pieces of furniture, jewelry or seasonal accessories at The White Rabbit.  And… you would have a total of 7 chances to win the beautiful vintage reproduction barn for your own home.
*** Note:  You will be down for ONE entry when you leave a much-appreciated comment about either The White Rabbit or Chocolate & Sunshine, if you do not indicate what social media you added or currently follow.  Thanks!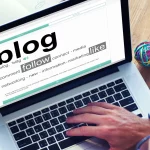 The White Rabbit is located at: 9030 Manchester Road, St. Louis, MO 63144.  Their phone is:  314-963-9784.
Remember that the contest closes on December 14th at midnight Central time.   I have to tell you that this system really works!  I WON a giveaway last week for The Black Hound bakery in NYC.  Seriously!  I never win anything but I entered everything similar to this contest and MY NAME was drawn.  A few days later, this big box of cakes and cookies arrived to my home. Check it out here.  So, you can win something, too (and I can't — dang it!)
Come back next week for Christmas tree and mantle decorating inspiration as well as some delicious family cookie recipes.  That will be followed by a fun entertaining idea for your friends and a great family gift idea.  OMG – I need to get moving…
x Dana
Related Posts via Categories