Happy Earth Day!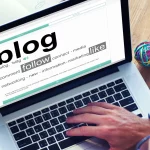 How do you celebrate April 22nd each year? Earth Day.  Plant a tree?  Limit your gasoline usage? Begin a vegetable garden? Plant some perennial flowers?
My suggestion is to beautify your home with pieces you already own or can purchase re-sale from Goodwill, an antique shop or even Craigslist and enjoy the true benefits of recycling existing pieces instead of allowing them to clog a landfill.
I shared the following suggestion to update an old credenza bought for $50 from Craigslist a few months ago, back when I had just a few readers. Now that I have so many new followers to Chocolate and Sunshine and for my early loyal readers who may have missed it, I thought today was the perfect opportunity to recycle it.
Let me know if you have updated something that cost next to nothing or was free of charge because it was sitting in your basement or garage, at your grandmother's home or in a dumpster somewhere.  Recycle.  Keep your costs down and the earth less cluttered.
I am so thrilled that Garage Sale Season is beginning.  It's also a fun opportunity to hunt for pieces to be transformed.  Every once in a while, I locate an Estate Sale, too.  If you arrive early, your selection is excellent.  If you prefer to wait until its conclusion, the prices will be very low.
Take a look…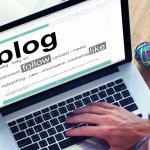 Before & After/D.I.Y. Painting Craigslist Furniture.
I think that today I will do my best to locate a new item to recycle and maybe to find some flowers to plant, too.  My sunny way to spend a lunch hour. The featured photo of the orange lily is because I used to have a beautiful garden of lilies in my backyard and unfortunately, the local deer ate them for dessert.  At least I keep the animals fed and maybe this can be considered my contribution to Earth Day.
What are your plans?
***** Would you take a quick moment to subscribe to Chocolate and Sunshine in the Subscription box at the top of the page?  I'll come to you instead of you having to look for me whenever I put up a new post.  Thank you!!
x Dana
Related Posts via Categories