When I was a child, I attended maybe 2 Cardinal baseball games.  Enter a son with a passion for sports and my attendance quickly skyrocketed. Before I share my "14 Fun Ideas for Your Kids at Cardinals Games" list, let's discuss what brings me here.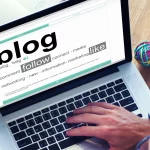 My favorite memories include attending the games during the Mark McGwire #62 home runs era.  Our Christmas card in 1999 had a 13 year old boy and this mom holding a "Go Big Mac" poster.   When Lily was about 2, we would sit in the stands and her 16 year old big brother taught her all about Albert Pujols and each time he would step up to the plate to bat, she would yell "Go Albert!"  Later, I would go to games when Lily would sing the National Anthem for her school choir; do a gymnastics routine on the field for her gymnastics school or play the trumpet for 6th grade Band class.  Max was even selected to meet a few players near the batting cages when he, too, sang the National Anthem, back when he attended elementary school.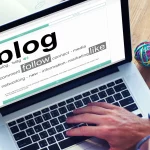 I was fortunate to attend a World Series game with Max in 2011 and one with Lily in 2013.  We cheered for two World Series Parades and in between all of our Cardinal love, we just came to a regular old game to relax, watch great baseball and hang out together.  Luckily for us, we made it to many home openers and special events.  I loved Willie McGee Day many years ago.  And, unfortunately, some sad moments as in the memorial to Jack Buck at Busch Stadium.   I've watched my son grow from wanting ice cream at the game to ordering beers.  And for my daughter to prefer to stare at her I-Phone during the game rather than to shop in the Build-a-Bear Store.
I have experience bringing kids of all ages to Cardinals games.  And, for those of you reading this who could care less about The Cards, I have also taken my son, as a child,  to Dodgers, White Sox and Cubs games,  as well as to Spring Training in Jupiter, Florida.   Thus, look at the following list as a guideline to search for similar activities in your local stadium.
I am including activities that span various age levels, costs and interests.  You probably won't include all of them in a single game, but you could try
14 Fun Ideas for Your Kids at Cardinals Games in 2014
Run the Bases

!! Held on designated days, it's very exciting for your child to have the opportunity to run the same bases the players do.  TIP:  Do Not Wait until after the game concludes to find your way to the designated waiting area near the First Base Goal Line.  Do not even wait until the 9th inning.  The line can span a very large area but fortunately moves very quickly.  Bonus:  Fred Bird greets your child at Home Plate and each child leaves with a commemorative certificate of completion.
 

Start a collection for your child

.  Once a year or for a special occasion, add to it with a visit to the Team Store.  My daughter collects pins and the cost is about $10.   Your child's selection could include baseballs, hats, t-shirts, stuffed animals, trading cards, etc.  The cost & variety vary widely.

Purchase a bag of cotton candy!

Annually, photograph your child(ren) near the same Busch Stadium landmark to track their growth.

 Look for Stan Musial's statue or another Hall of Famer.  Arrive early or stay late to avoid the thousand others doing the same.

Stop at the booth near the entrance to Busch Stadium and buy a scorecard for your child to keep score during the game.

 It's an excellent tool to keep him or her involved in the game and their hands busy enough that they may not be requesting every snack item on the menu.

Search for Fred Bird

– as in the Where's Waldo game.   He's always all over the park, on top of the dug out, in the stands.   Fred Bird Facts here!

Visit the new Hall of Fame Museum in Ballpark Village.

 Allow an hour or two to visit and best for kids who can read.  Disclaimer:  I haven't seen it yet, but cannot wait to do so.  My sports-loving son has and said that an hour and a half wasn't enough to finish everything.  ******   Hall of Fame Museum details here.  

"Ooh and Aw" over the Fireworks

each time a Home Run is scored!!

Arrive early to catch Batting Practice

.  You may be lucky enough to acquire a player's signature or fly ball.

Check out the Build-a-Bear Store

and create your own little Fred Bird.

Attend a game on a Promotional Day

your kids will love.  Mini bats, backpacks, posters and bobble heads are just a few of the popular days.  Cardinals Promotional Schedule here. 

Guess the correct hat on the Hat Dance video

on the Big Screen.

Visit Ballpark Village

!  So much to do here.  Arrive early for lunch prior to the game or even better come when an away game is playing on the giant screen.  Ted Drewes frozen custard has an outlet inside and The Fudgery is on its way.  Ballpark Village Details Here. 

Practice your cartwheels on the Busch II Infield

.   This area is a family-friendly astroturfed area supplied with hula hoops and a nearby bar.  I, for one, found a very friendly bartender who prepared a "fruity drink" for me to enjoy while my daughter practiced her cartwheels on the field underneath another big screen airing a game.   Busch II Infield details here. 
This list may not be all inclusive and I welcome your comments with other family-friendly suggestions.
Really, even if you don't want to include any of the above into your game day,  you and your kids will have a blast watching your home team play, while eating a hot dog.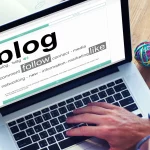 Go Cards!!!
Related Posts via Categories