Chocolate and Sunshine focuses on chocolate and interior design.  The Cup Chesterfield creates exquisite cupcakes (many in chocolate) and provides a beautifully designed setting in which to sit back, socialize and enjoy them.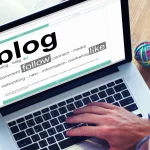 The Cup Chesterfield debuted in December, 2013.
I was very familiar with this cupcake bakery at its other location in the Central West End in St. Louis, Missouri  and its original baking hub, The Cakery, in Dog town.  I've also learned from Nicole, the kind and out-going co-owner of The Cup that there are also stores in Edwardsville, Illinois and Springfield, Missouri.
As a sales representative, I often share sweet treats with customers and for many years I've been a customer at these other locales.  Everyone loves their cupcakes.
I never considered frosting as my favorite feature of a cupcake, cake or cookie.  And then… one day, yes, I ate a cupcake from The Cup (which at one time was called The Cupcakery) and I was in love.  I could easily partake in a large bowl of their delicious frosting.  As much as I adore anything chocolate, I am happiest with The Cup's frosting in its purest form, vanilla.  Nicole told me that there is no shortening in their frosting and this is key to its creamy taste and texture.  I couldn't agree more.  I've never enjoyed some of the discount store's mass assembly bakery items due to the frosting used. There really is a difference!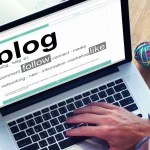 Erica is the owner of The Cakery and Nicole later joined her with the creation of The Cup bakeries.  NIcole shared that since Erica has been baking since she was a little girl, creating her first wedding cake at the age of fourteen, "The true heart of a baker is behind what we do."
The Cup's goal is to "provide a cupcake like your Mom used to bake."
They aren't going for trendy, but to create a nostalgic feel in their mouth-watering cupcakes and cookies.  (Yes, they also display a small amount of frosted sugar cookies to drool over.  Because of that frosting.  Really.)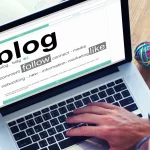 The Confetti Cupcake with its vanilla cake and frosting, adorned with sprinkles is a top-seller. Aren't sprinkles always the most popular item?  You have to check out this post I did on organizing sprinkles here.  I am astounded that it is  still my number one pinned post.  So simple.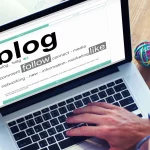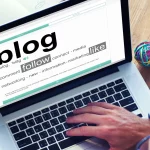 Nicole greets each customer warmly as if they were stopping by her own home for an after-school treat.  An adorable 2 year old girl with a large cupcake emblazoned on her shirt was greeted with a "Hello Cupcake Love."
Where do you start once you enter the door of The Cup Chesterfield?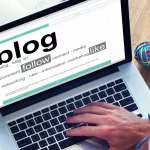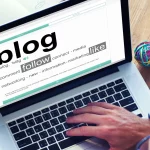 Mandy and Nicole share a couple of their favorite cupcakes.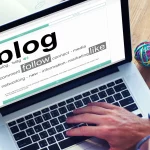 There is a huge mirror near the beautiful cupcake display listing all of their classic flavor combinations that may be familiar to your tastebuds.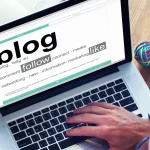 Aah, now this photo also offers a glimpse into the eclectic suburban design style that is awaiting your visit to The Cup.
I have so much more to share with you about their cupcake offerings and store details, but let's please talk a little interior design here, too.
The moment I stepped into The Cup I noticed a design style that is similar to my own tastes.  Mixing new, modern, colorful pieces with a bit of vintage, shine and a variety of wood tones.   Enjoy this relaxing setting of paisley over-stuffed chairs and a wood side table in front of gorgeous gray and white wallpaper, featuring the aforementioned over-sized mirror in a champagne metal finish.  If you want to view my own home design transformation check out what I accomplished over a few YEARS here.
I might just have to purchase two cupcakes in order to sit down and pick up on more design details.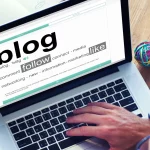 I know.  Most patrons to a cupcake bakery are looking at the cupcake case and not towards the ceiling, but I was smitten with the lighting fixture selections.  Note the mercury glass pendants near the green and cream patterned drum shade ceiling fixture.  And, if/when you stop in the bathroom, you will find a mini glass chandelier.  Yeah, I really tried to photograph it on my first trip to The Cup but the photo didn't turn out well.
Let's go back to that first trip to The Cup.  A couple weeks ago, my friend, Angie, asked, as we were driving nearby,if we should stop at this new cupcake bakery, called The Cup.  I was astonished! The Cup! The Cup! Are you kidding me! The Cup has a location very close to my home? And then when I spoke to the staff, they informed me that it had been open for four months.  How did I miss this?
So that is why I am sharing The Cup Chesterfield with you.  It is not a sponsored post. I just love chocolate and cupcakes and great frosting and The Cup.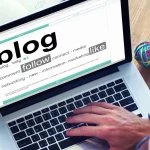 Design and Dessert in one area.  Photographs of enticing cupcakes fill the gallery wall.  I enjoy it also for the collection of frames used to create this inviting space.  Note the multiple frame styles, shapes and colors that are utilized but it works due to the fact that color is interspersed and mats or lack of are consistent.  I love the blue/turquoise colored frames.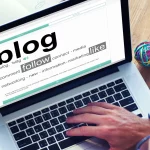 Another unique and comfortable spot to sit down and enjoy your cupcakes.  I'm always a fan of gray and the double wooden side tables should really just be placed into my home.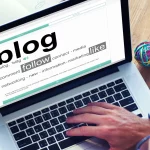 If you would prefer gelato to a cupcake, it is also available in The Cup Chesterfield. Note this vintage style unit to hold the gelato freezer.  If you've been following Chocolate and Sunshine, you may remember the similar piece I found for my basement recreation room at a local antique shop here and here.  This is so my style.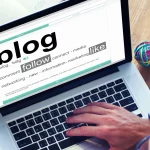 The Cup Chesterfield also features a large picture window for you or your children to view Mandy or other staff members frost the cupcakes.  Check out that large container of sprinkles.
I cannot tell you how hungry I am at this moment.  Have you ever viewed Cupcake Wars on the Food Network?  Anytime I watched it, I HAD to immediately locate something sweet to eat.  Exactly how I feel as I write this post!  If you, too, are interested in stopping by The Cup Chesterfield, here are a few more faqs:
The Cup:
The Cup Chesterfield is located at:  1590 Clarkson Road, Chesterfield, Missouri 63017 next door to Chico's Women's Clothing Store, near Chesterfield Mall.  The Edwardsville, Central West End and Springfield, Missouri stores' addresses as well as hours can also be found at http://www.cravethecup.com/
Fun Facts:
Standard and Premium Flavors of cupcakes are available.
Featured Flavors rotate in for as little as 3 days but may remain up to 2-4 weeks due to the seasonality and holidays involved.
Special promotions are announced via their Facebook Fan Page: https://www.facebook.com/TheCupChesterfield.
Sign up for The Cup E-Blasts on http://www.cravethecup.com/ and you can be reminded when your favorite cupcake seasonal flavors become available.  What a great feature!
Birthday promotions and other customer-friendly options, such as a Cupcake Calendar are included on http://www.cravethecup.com/  as well as the ability to order on-line and have your yummy cupcakes ready for your pick-up quickly.
The Cup also offers Fondant Toppers for about 50 cents each to personalize your cupcakes.  Nicole showed me an inventive solution to the age-old question of finding a Prom date.  "Prom ?"  I would go!
A few of the Classic flavors are:  Confetti, Gold Rush, PeanutButter Cup, Tuxedo and Red Velvet.
Featured flavors include:  Strawberries 'n Cream, Italian Cream and Mocha Cappuccino amongst many others!
Limited Editions:  Salted Caramel Pretzel, German Chocolate and Graceland.  (Don't miss your favorite by checking their Cupcake Calendar.)
Mandy's Favorite Flavor "So Far" is Salted Caramel Pretzel.
Nicole's Favorite Flavor is the Tuxedo.  It's mine, too.  I want the frosting. Although I really enjoyed the Italian Cream cupcake the other day.
They are having a special Mother's Day promotion.  Check them out for the details.
I love their campaign:
"Cupcakes just like Mom used to make.  Maybe slightly better."
I enjoyed  visiting with Nicole and Mandy.   I selected a Tuxedo and I asked where the lighting fixtures were found (Lowe's) and now I am counting the days until my diet allows me to have one more cupcake at The Cup.
Hope you are having a very sweet day! (Yes, I'm a bit corny, but I do mean it. )
Dana
Please add your e-mail address to the Subscription Box on the top right of this page and don't forget to activate it once you receive an e-mail from Chocolate and Sunshine.  I'd love to stop by for another visit.
Related Posts via Categories